6 Husi Food executives face arrest in meat scandal
Six executives formally arrested over food scandal in Shanghai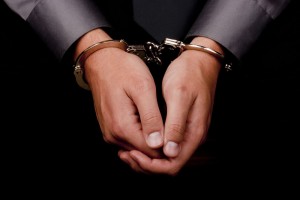 2014-08-29 23:22:54 GMT2014-08-30 07:22:54(Beijing Time) Xinhua English
SHANGHAI, Aug. 29 (Xinhua) — Six senior executives at Shanghai Husi Food Co face arrest over their alleged involvement in the expired meat scandal that affected leading fast food chains last month.
The official arrests were approved by the Second Branch of the Shanghai Municipal People's Procuratorate. The procuratorate said a man named Hu Jun was among those arrested, but refused to provide more details.
OSI China, the parent company of Shanghai Husi, confirmed on its website six employees have been arrested and said it will continue to cooperate fully with authorities.
The food scandal was first exposed after a local TV station reported on July 20 that Shanghai Husi had supplied products tainted with reprocessed, expired meat to a string of fast food chains and restaurants across China.
Chinese food and industry watchdogs immediately launched a probe into the scandal.
The news was published by sina.com @http://english.sina.com/china/2014/0829/732157.html