Anti Dumping Investigation On Imports Of Steel From Taiwan To China
Taiwan launches anti dumping probe into Chinese steel imports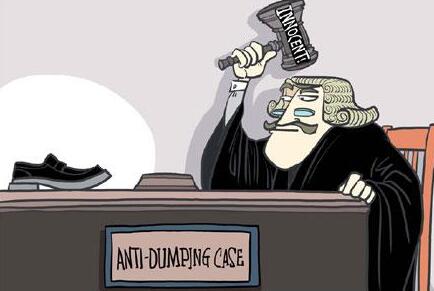 Focus Taiwan reported that the Ministry of Finance has launched anti-dumping and anti subsidy investigations into steel products sold by China on the local market in a bid to protect the interests of Taiwanese firms. The ministry said Chinese steel products being looked at by the anti-dumping investigation include galvanized steel, carbon steel plates and cold rolled stainless steel, while the anti-subsidy probe involves hot rolled stainless steel and cold rolled carbon steel.
In addition to protecting local steel manufacturers, the probe aims to provide Taiwan with an additional bargaining chip in talks with the United States as it seek exemption from Washington's imposition of a 25% tariff on imported steel and a 10 percent tariff on aluminum in March, according to the ministry.
Mr Hsieh Ling-yuan deputy director-general of the MOF's Customs Administration, said Taiwan has no intention of getting involved in a trade war between the US and China, but launching a probe into China's steel products is expected to ensure Beijing cannot use Taiwan as a transit point to sell its cheap steel products to the U.S market.
It was the first time in more than three decades the law has been invoked to protect a domestic industry from competition brought about by imports.
Despite negotiations between Taiwan and U.S. trade officials last month, Taipei was not included on the list of exempt countries, though Trump has decided to grant temporary exemptions to the European Union, Canada, Mexico, Australia, Brazil, Argentina and South Korea as it conducts further negotiations with those countries.
Taiwan has said it will continue to seek an exemption through more talks with the US.