Central Omega Exported 24,863 Tonnes Of Ferronickel By The End Of 2017
Central Omega exported 24,863 tonnes of ferronickel by the end of the year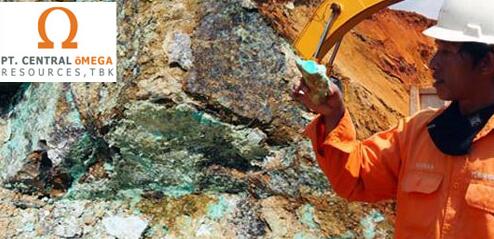 Central Omega Resources (DKFT) hopes to grow aggressively this year and next.聽Because ferronickel smelters are already operating.聽In addition to being able to export ferronickel, Central Omega has also obtained a permit to export nickel ore this year, with a quota of 700,000 tonnes.
Feni Silviani Budiman, manager of Central Omega Resources, said that by the end of this year the company had already shipped four vessels, exporting a total of 24,863 tons.聽"Central Omega, through its Cor Industri Indonesia company, has exported ferronickel to China," she said.
In the middle of this year, it shipped its first shipment of 7,000 tons to Macrolink Resources Development and Investment.聽Then transport three more times.聽"The first ship only transported 7,000 tons, plus a further 3, a total of 24,863 tons. Each tonnage is not the same," she said.
In fact, Central Omega company set to sell 43,000 tons of ferronickel and 500,000 tons of iron ore this year.聽The company set a target to sell 86,000 tonnes of ferronickel and 1 million tonnes of iron ore next year.
Cor Omac Indonesia's Cor Industri Indonesia, a unit of Central Omega, has been operating a ferronickel refinery in northern Morowali County since June this year with a total annual capacity of 100,000 tonnes.聽The smelter investment value of 1.7 trillion shield.
At present, Central Omega's three nickel reserves of 30 million tons.
On the other hand, Central Omega is also exploring the possibility of working together or acquiring several mines close to the northern Morowali smelter.聽"We want three mining licenses (IUPs) to be sufficient, with the goal of getting between 25 million and 30 million tons of reserves," she said.
This year, Central Omega allocated $ 15 million in capital expenditures for maintenance.聽This figure is less than last year because there was no smelter funding.聽The company believes it will generate revenue after two years of construction.