GQMT Will Conduct Trial Production Of Hot Rolled Steel In January At The Earliest
Guangqing HOT聽Rolled STEEL Project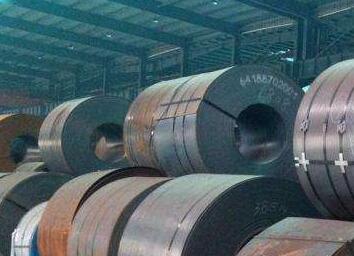 It is reported that Guangqing(GQMT)'s 3 million tons 1780mm wide-width hot-rolling steel project has entered the final stage. It is expected that the trial production will be ushered in the fastest in January 2019. At that time, Guangqing will be able to directly produce 304 stainless steel black serious products.
According to the official introduction, the Yangjiang Guangqing stainless steel hot rolling project has a total investment of about 2 billion. The hot rolling line is currently the world's most advanced general-purpose 1780 hot rolling line. Its main features are large production scale and low energy consumption. The cost is low, the degree of mechanization and automation is high, and it can be produced in large quantities. The daily output can reach 10,000 tons, and the annual production capacity can reach 3 million tons.
After Guangqing hot rolling is put into production, considering the current hot carbon market, the trend has already gone. At that time, it is very likely that the product structure will be adjusted, and some of its production of carbon steel products will be adjusted back to the production of stainless steel's (Check wellgreen's sanitary flanges ). In order to realize that its hot-rolled products can be directly marketed, it has already been equipped with a hot-rolled pickling stainless steel project.