Interfood 2014 was closed in Shanghai on Sep 27th
Interfood 2014 was closed in Shanghai on Sep 27th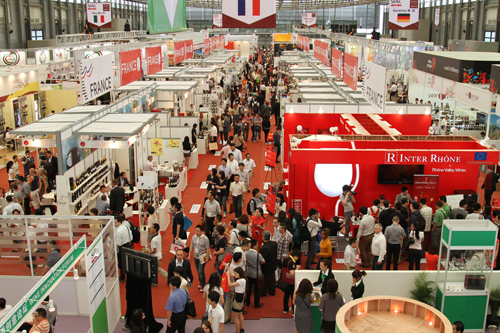 As one of the oldest and the most famous trade show of food processing machinery exhibition in China, INTERFOOD 2014 established in 1988 and in the market for over 20 years. In September every year, thousands of buyers and industrial participants from worldwide will be attracted by Interfood fair. It is a huge and great platform for food processing industry, especially for meat food process, people can get the idea products and services here, also it will introduce the newest and cutting-edge technology and development tendency of China to the partcipants, it is the best windows to comprehend the China market. It provides companies in the food processing industry and packing industry a good communication platform and helps develop the industry and technology.
The area of Interfood 2014 was more than 6000m虏, attracted 300 companies from Italy, Denmark, Belgium, Spain, Germany, France, UK, Holland, America, Canada, Sweden, Austria, Korea, Japan, mainland China, Taiwan , and Hong Kong etc. The exhibition products includes food packing machinery, filling machine, beverage equipment, brewery equipment, meat cutting machine, saline injection machine, baking equipment, water treatment, stainless steel filtration system, stainless steel tank, sanitary valve, sanitary fitting etc, and also the system solutions of food and beverage processing. The exhibition attracted exceeded 5000 visitors from worldwide.
INTERFOOD 2014 keeps its original aim to provide the most recent market information and technology communication and a unique platform for all companies in the industry for information communication and trading, and to help companies in the industry improve their production technology and innovate their technology to suit the trends in the industry.
*The article was collected and revised by WELLGREEN PROCESS SOLUTIONS– Your reliable solutions of sanitary valves and fittings.