ProPak China 2014 – China International Processing, Packaging and Printing Technology Exhibition
ProPak China 2014 – China International Processing, Packaging and Printing Technology Exhibition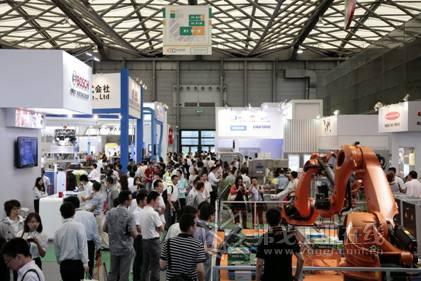 16-18 July 2014, the 20th China International Processing, Packaging and Printing Technology Exhibition (ProPak China 2014) held at the Shanghai New International Expo Center. As the superior processing and packaging technology professional event, ProPak China has been committed to focus on high-quality packaging and processing equipment, which is currently the only access to get overseas packaging and processing associations supporting show.
The show was successfully held in Shanghai for 20 consecutive years, the exhibitors includes domestic and overseas enterprises. This year attracted participants from 21 countries and regions, 602 exhibitors attended, they came from Germany, Japan, Korea, Italy, France, the United Kingdom and the United States and other regions. And the exhibition area once again hit a new high, reaching 40,000 square meters.
It is reported that this exhibition coincides with the 20th anniversary celebrations, as the important professional exhibition of China domestic packaging and processing industries, the exhibition provided professional, comprehensive processing and packaging technology solutions for the domestic manufacturing industry. While a professional exhibition was established in the exhibition for the liquid processing technology.
2014 Shanghai International Packaging Machinery Equipment Exhibition (China BevTek 2014) was also held during the exhibition, which mainly related to high-quality liquid packaging and processing equipment products.
The products and equipments of ProPak China 2014 include processing technology, food processing machinery, cosmetics processing machinery, brewing and beverage processing, pharmaceutical processing technology, liquid processing, food ingredients / additives / MSG meat processing machinery, health food, medicines, canned technology, processing machinery, packaging technology and processing control parts, such as sanitary valves, sanitary fittings, tubings, pumps etc.
The article was collected and published by WELLGREEN PROCESS SOLUTIONS – Your reliable solution of sanitary valves and fittings.