When Can We Rebuild The Reputation of Our Sanitary Fittings And Valves Industry
When Can We Rebuild The Reputation of Our Sanitary Fittings And Valves Industry
Due to the impact of subprime lending crisis and the sharp decline of domestic market, there was also an outbreak of trends of bankruptcy and runaway bosses from 2000 in Wenzhou. Many traditional manufacturers are pressured from the market depression, tightening of bank loan and the changing of national policy. They were pushed by higher and higher pressure to run away and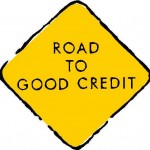 even jump to their death. We can see its influence in sanitary valves and fittings industry. Famous companies like Aomi Fluid Equipment Co. Ltd., Rite Technology Co. Ltd., Yate Valves & Fittings Co. Ltd., also faced the problems of bankrupt or runaway 聽boss.
Now four years past, when can we rebuild the reputation of our sanitary fittings and valves industry? Let鈥檚 see what happen to sanitary valves and fittings industry recently:
Though the foreign market didn鈥檛 recover, there are a lot small factories newly opened. They make profits by manufacturing for big factories and exporting companies. Whereas those developed corporations are hindered to expand.
Most of them stayed the same like the previous years. Some corporations faced hard time to recover due to 2010 crisis which caused the depressed business and damaged repute.
By the other hand, the nation鈥檚 finance remains in tense which also makes those corporations hard to move.
The local government published some policies and measures to rebuilding credibility and reputation system. But we think the credibility is market question, it is mainly based on the recovery of market confidence.
We can see that damaging of credibility is the entire industry question,聽it is not just related to a few companies only. While individual company lacks of means and abilities聽to reverse the entire industry reputation. Therefore, to restore the entire industry reputation of sanitary valves, fittings will take a very long time.
Anyway, sanitary valves and fittings industry in Wenzhou are recovering gradually. We have confidence to believe the industry鈥檚 future will be better and our sanitary products will serve the world market better.