Urgent to Create Brand for China Food Machinery Enterprises
Urgent to Create Brand for China Food Machinery Enterprises
To better achieve brand development of China's food machinery industry, enterprises should start with the drawbacks of the development in current food machinery industry, and realize the current situation and development of the industry in order to tack action accordingly, so to achieve brand in the shortest time hopefully.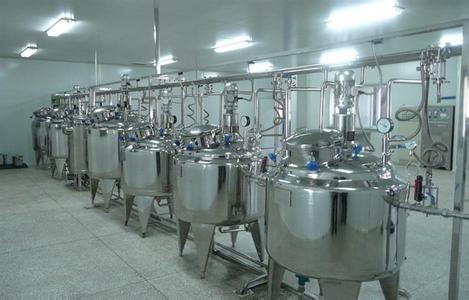 We found the main problems throughout domestic food machinery industry and sanitary valve industry are that fewer types of equipment, weak research capacity and instability. Therefore, the domestic food machinery industry enterprises should gradually overcome the above problems, put the quality of the equipment on the top of the development steps, to build brand based on excellent quality and then to win the market by safety. These should be the forever subjects for the development of domestic food machinery industry in the future.
Quality is the lifeline of the brand. The quality is the fundamental guarantee for good marketing and brand image promotion. To continuously improve the level of standardization bases so as to provide quality source of raw materials for food industry machinery. Accelerate the promotion of new products, new technologies, new standards in food machinery machine and sanitary valves, sanitary fittings and other core components and increase the technology content of bases, promote the standardization of food machinery production technology.
Overall, food machinery enterprises should establish and promote the brand, so to let more people focus on food equipment manufacturing, remind and urge the enterprises to pay attention to equipment quality, technology innovation, improvement and protection. Branding is good to promote the development of China's food machinery manufacturing industry, thereby increase the production level of food machinery manufacturing industry, to ensure the safety of the food production process.
The article was collected and revised by WELLGREEN PROCESS SOLUTIONS– Your reliable solutions for Sanitary valves and fittings.