Does Sanitary Valves Really Won't Rust?
Does Sanitary Valves Really Won't Rust?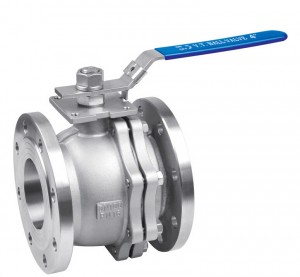 Does sanitary valves聽won't 聽rust?There are a lot of friends asked me.We know that ordinary carbon steel react with oxygen from the atmosphere, the formation of oxide film on metal surface, and then continue oxidation can make rust increasing, finally will wear.Stainless steel sanitary valves process is like this, when it's around 12% chromium content, contact with the atmosphere, a layer of passivation film on the surface of steel produces (Cr2O3), it is the density of the rich chromium oxide, will effectively protected the health level of the surface of the valve, in particular to prevent further oxidation.
However, surface oxidation film was damaged, the exposed surface of the steel will react and oxygen from the atmosphere, to form passivation film, continue to act as protection.In practice some of the space environment is wet or there will be a rusty situation to a certain degree, it also belongs to the normal situation.
Originality by Wellgreen(Kaysuns Industry Ltd.)