---
Pneumatic Shut-off and Diverter Valve
Pneumatic Shut-off and Diverter Valve is a pneumatic actuated hygienic single seat valve. It is operated automatically by a single acting or double acting air actuator, our Pneumatic shut-off and diverter valve is widely used for the application such as food processing industry, beverage production, pharmaceutical and fine chemical industries etc. Wellgreen offers full line sanitary valves to reduce your budget and improve your business well etc.
Design and Features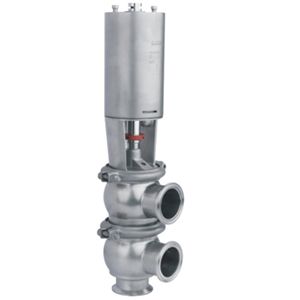 Compact and robust design. 3A certified valve.
Available sizes: from DN25 to DN100.
Normally closed valve(NC) in the standard version.
The valve can be changed to normally open (NO) by simply reversing the position of the pneumatic actuator.
Hygienic design according to 3A standards.
360°adjustable body.
Open lantern allows visual inspection of shaft sealing.
Easy assembly/disassembly of internal parts by loosening a clamp fastener.
Standard weld connections (mm or inches).
Materials
Wetted Parts: AISI 316L, AISI 304
Other parts: stainless steel 304
Gasket: EPDM acc. to FDA 177.2600
Internal surface finish: Ra? 0.8?m
External surface finish: bright polish
Technical specifications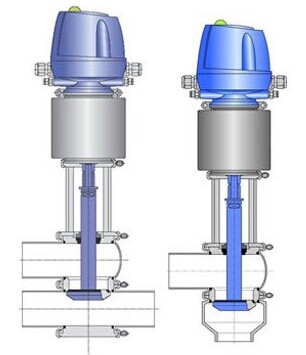 Working temperature: -10°C to +120°C(EPDM)/ 14°F ~ 248°F
+140°C (SIP, max.30min) / 284°F
Max. working pressure: 10bar 145PSI
Compressed air pressure: 6-8 bar   87-114PSI
Air connections: G1/8″ (BSP)
Options
Available sizes: DN25-DN100  / 1″- 4″
Gasket: FPM(Vition)(R) in compliance with FDA 177.2600.
Connections: DIN, Clamp, SMS, RJT, FIL-IDF, etc
Double-acting pneumatic actuator.
"Twin-Stop" actuator.
External position sensors.
Steam barrier (if shaft sterilization is required).
Jacketed body.
C-TOP control unit.
Surface finish: Ra? 0.5um.
Manual actuation .
Material certificates.
Sketch of NO and NC Pneumatic Actuator: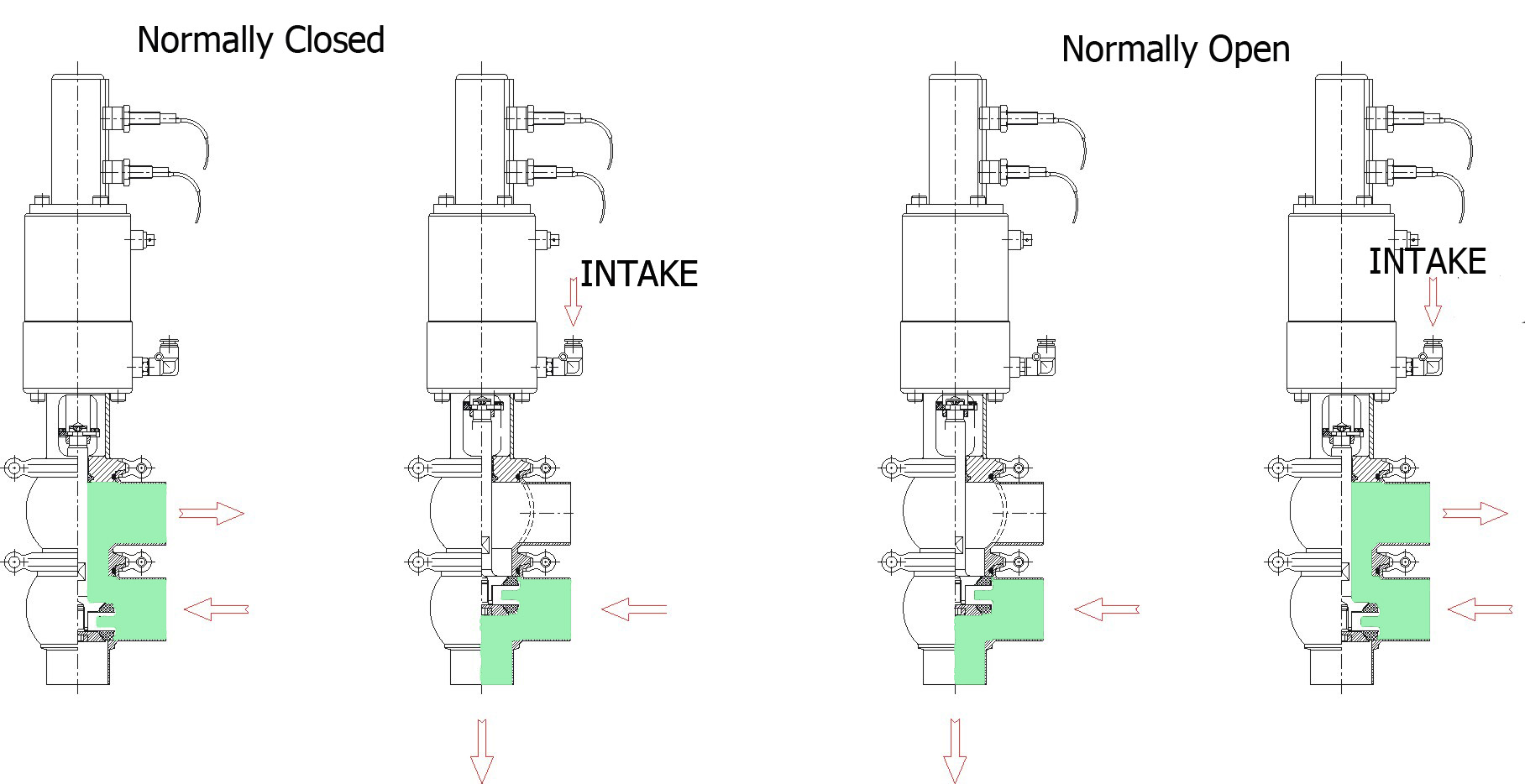 ---
* For more information of pneumatic shut-off and diverter valve , please contact us.